OPEN FOR BUSINESS
Ok, so it's Lockdown again but I'm still working behind the door. If you would like to have framing work done then it's still possible with the help of technology. With Christmas fast approaching it's wise not to wait until lockdown is over.
I have a store room where it's possible to drop off your work. Then call me and let me know if you are able to use Zoom, Facebook messenger FaceTime, WhatsApp or just email and photographs.
I completed two yesterday using photograph options over WhatsApp and another using the message option on this page. Collection can be via my storeroom next door. Payment could be made by BACS or cash or cheque left in the storeroom too.
Don't let lockdown defeat us.
I 💕 framing and don't want to be idle. Please call me, I'm happy to help.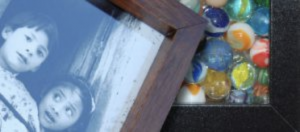 Recent Projects
Take a look at a few of our framing projects recently completed.
Learn more
READ MORE
Services provided

Services provided
• Extensive selection of frames & mountboards
• Speciality glass available
• Memorabilia framed
• Mounts cut
• Mirrors framed
• Picture & Mirror frames restored
• Free Parking